Logicbroker Adds New Member To Its Board of Directors
Press Release
Shelton, Conn. | March 29, 2023
Logicbroker is proud to welcome Paul Salay to its Board of Directors.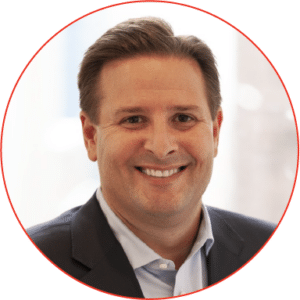 Logicbroker, a premier Supply Chain Experience Management (SCXM) eCommerce platform, is excited to announce that former CEO of Syndigo Paul Salay, has joined its Board of Directors. Salay joins the Logicbroker board just weeks after Logicbroker announced that Chico's FAS Jay Topper would join the Board of Directors. 
With both new board members signing on, Logicbroker is better positioned to help every client experience supply chain excellence. Both Topper and Salay will act as Directors of the Board and will help usher in a new wave of partnership, support, and expertise for a Logicbroker team that is on track to process over $25 billion USD in GMV by 2025. 
Salay comes to Logicbroker at a critical moment in the company's history. As the organization continues to scale at a record pace, Logicbroker and its management partner K1 are looking at various acquisition opportunities in the industry to help further scale our drop ship, marketplace, and supply chain visibility offerings.
"When I started getting to know Paul a few months ago, I knew right away he'd be an incredible asset for the Logicbroker team," Logicbroker CEO, Peyman Zamani, said. "His extensive experience and leadership expertise come at a great time as we highlight the unique ways our SCXM platform can help retailers and brands accelerate growth in the most profitable way. Paul's insights will help guide me, the board, and our organization to new heights."
Logicbroker remains the only eCommerce SCXM platform that can help retailers, brands, and suppliers revolutionize their supply chain performance analytics and reliably predict performance, regardless of fulfillment, through drop ship, marketplace, and wholesale replenishment solutions—all on a single platform for all your partners.
"Logicbroker is uniquely positioned in the market and its stellar growth is a reflection of its modern platform that focuses on helping its customers increase their revenue through a client-first team," Salay said. " I am excited to help Peyman and his team grow organically by delivering best-in-class client support and services and expand the value proposition to brands and retailers on our platform through innovation and through acquisitions. "
About Logicbroker
Logicbroker is the premier Supply Chain Experience Management (SCXM) eCommerce platform. Our unique B2B and D2C offerings give manufacturers and retailers a single source of truth for their supply chain, yielding real-time visibility and communications, higher compliance rates, lower transaction costs, and exceptional customer experiences. Through drop ship, marketplace, and supply chain visibility solutions, Logicbroker can help your organization achieve Supply Chain Excellence. 
Our integrated suite connects all participants of an organization's supply chain regardless of the type of business model: owned inventory, drop ship, or marketplace. We work with mid-market and Enterprise manufacturers and retailers across a number of verticals including Health & Wellness, Home Improvement, Consumer Electronics, Toys & Babies, and Consumer Packaged Goods and service brands such as Samsung, The Vitamin Shoppe, Walgreens, Coca-Cola, and RiteAid.