Careers
There's never been a more exciting
time to work at Logicbroker
Every day, we unlock new eCommerce possibilities for major brands and retailers around the globe—and we're actively looking for new team members to join us. If you're self-motivated, creative, eager to learn, and excited about working in a booming and fast-changing industry, you might just love working here.
We're driven by our values
Gears move together
Our gear logo reflects the way we work at Logicbroker: each person brings their own talent and drive, but it's only when we fit together and move in synch that we can accomplish great things. We value teamwork, kindness, and a shared commitment to excellence.
GSD
It stands for "Get Stuff Done" (or something close to it…) and it means that we don't let egos, doubts, and other distractions slow us down or keep us from doing the best for our clients.
Embrace adversity
When you aim high—really high—setbacks and challenges are inevitable. We believe that intensity, ambiguity, and complexity are opportunities to learn, try out new approaches, and calmly focus on solutions.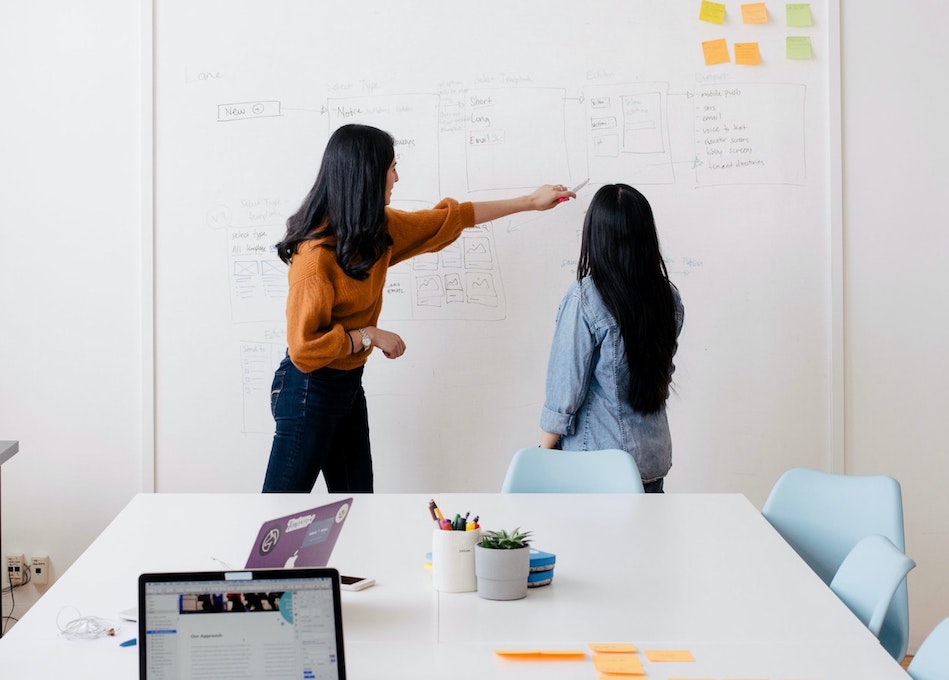 We invest in our employees with great benefits and opportunities
Financial Security
401k with company match
Life insurance
Stock options
Health, Wellness, and Balance
Medical, dental, and vision
Unlimited paid time off
Summer Fridays
Live and on-demand fitness activities
Mental health support
Live and virtual social events
Opportunities to Grow
LinkedIn Learning
Learn Logicbroker online tutorials
"Daily dose of Digital" training for new hires
Professional and personal development
We make working remote work better
Logicbroker is a fully hybrid office: work off site, on site, or a combination. If you work at home, we'll make sure you have the office equipment you need. To help teams stay connected no matter where they are—and to make sure we're all feeling our best and having fun—we offer a huge range of live and on-demand virtual activities, including:
Social events: Happy hours, team trivia, fantasy sports, comedy hours, lawn games
Fitness: Yoga, bootcamp, HIIT, circuit training, Pilates
Food: Cooking demos, wine pairings, meal prepping, baking classes
Learning: Financial wellness, time management, social media training
Mental health: Meditation, stretch and restore, anxiety relief, live music
Gears giving back
We believe that giving back to the community is just as important as giving your all at the office. We empower our employees to find a cause they are passionate about and get stuff done, with time off for volunteering. As a company, we sponsor charity events throughout the year, and are proud to support STEM initiatives like FIRST (For Inspiration and Recognition of Science & Technology) as a sponsor and mentor for Gaelhawks Team 230, Shelton High School's award-winning robotics team.
Employee testimonials
Heather Sinisgalli
Retail Experience Product Manager
"The thing I love most about working for Logicbroker is the people. Everyone works together to accomplish their goals. My manager has been tremendously supportive in helping me with my own goal of continuing to learn about the industry. Another gratifying part of working at Logicbroker is that I can offer up an idea and then actually see it come to life."
Steve Norris
Director, Sales Engineering
"It's exciting to be part of a high-performing culture where every employee is giving 110% to help our customers and prospects unlock new sources of supply and revenue."
Join the team and grow with us at Logicbroker
Enterprise Account Executive
As an individual contributor and member of our fast-growing Enterprise Sales Team, this fully remote position will give you the flexibility to drive the future of digital and eCommerce supply chain efficiencies.
View position >
Client Experience Specialist
Logicbroker is looking for someone who can start at the ground level of our client experience discipline.
View position >